Career Guide Shanghai :
Tips around your job and career

Introduction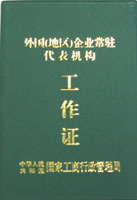 People coming to Shanghai are sent here either as an expat by his or her company or, as is increasingly the case, because they are looking to tap into the world's fastest rising economy by setting up their own business.

Either way, it is generally the case that one partner will be tasked with looking after family matters while the other embarks on the challenge of their new working environment.

For the various permits and application procedures see Immigration.
If you are, what is called a "trailing spouse" who has given up her/his own career to come with your family to Shanghai, take heart: there are plenty of opportunities.

---

Business Women

Chairman Mao said that "women hold up half the sky'', and one of his greatest contributions was the recognition that women in the labor force makes for a doubly productive economy. All Chinese women work - the full-time housewife is a rare breed, and employers are used to women in the workforce at all levels. In fact, in traditional Shanghaianese households it is usually the men who look after the children and cook and the women who go out to work.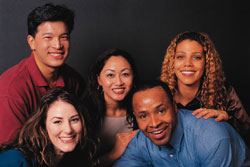 People Unless you speak Chinese to some extent, you will find it difficult to obtain employment. There will be some openings in multinational organisations and representative offices, but it is likely that you will hear of these opportunities through networking rather than through formal channels.
Contact the associations and groups in the Business Contact section for networking opportunities. The maximof 'it's not what you know, it's who you know' has extra strength in expatriate communities. You may find a local company that is interested in your foreign-language skills and knoweldge of foreign markets.
However, local companies will not pay anything like western-based salaries and why should they when experienced, multi-lingual, MBA-graduated Shanghaianese will happily work for USD 5000 a year.
Before leaving your home, check with your employer about possible opportunities in Shanghai. Even if your company isn't represented here,s/he may know of an opportunity with another company, or might employ you on a consultancy basis, especially if they are thinking of import or export possibilities.

lternatively, check with a head-hunter. Shanghai's head-hunters are always looking for professional skills and talents, especially from candidates with experience in the financial and real estate sectors.

The trick is to be flexible and consider trying positions that you might not have done before. It's great experience and you will be surprised how many doors will open for you.
f you choose to work full-time, you can negotiate a full package, including benefits and working papers. Many trailing spouses with children will, however, opt to work part-time, in order to keep current in their area of expertise, and still have time to pick the kids up and go to assemblies and ladies lunches.
Many others, inspired by the spirit of Chinese entrepreneurialism, elect to start their own businesses, often going off in a completely new direction. Sometimes, based on manufacturing creative, luxury home furnishings, fashion items or gift products. And, thanks to the internet, journalists and writers can work full-time without leaving home (or having to apply for a work permit).
Some issues that may be raised by employers, local and foreign:
| | |
| --- | --- |
| | Your commitment to the job and the country -- will you pick up and leave when your husband's contract is up, leaving your company dangling? |
| | The perception that foreigners are wealthy, and especially with a working spouse, that you don't need benefits/to earn as much. |
| | Concern that because of language and culture, you won't be effective in the workplace |
See also study in Shanghai and how to negotiate and expatriate contract

---

Business Clothes/Office Attire



Dress is definitely 'smart stylish', regardless of the weather, in China's most fashionable city. Shanghai is not a terribly conservative city, but in multinational offices, foreigners are expected to dress like `the boss'.
Tthat means suits and ties for men, and suits / chic tailored outfits for women. Stockings are a must. Much depends on your profession, of course: events-planners and journalists are much more casual, while corporate professionals are more conservative.


Shanghai has four seasons, and while the newer offices are well heated and cooled, older office buildings may be very cold in the winter - a legacy of the fact that Shanghai was not entitled to heat its public buildings because of her location south of the Yangtzi River.
Social occasions are much more casual - the only formal do's are the ones expats put on, presumably as an excuse to dress up! Restaurants and bars do not have dress codes.

---

Business Etiquette

Attending a workshop or course on business etiquette is invaluable for everyone. Even those who have lived in an Asian country before should do this - Communist Chinese etiquette, as interpreted by 21st century Shanghai, is a unique animal. There are myriad mysterious faux pas you can make,and the very nature of Chinese etiquette is to not tell you! It could be the key to your success.
Addresses
CCI - Cross Cultural Interchange
Suite 201, Building 3, Lane 303 Huashan Rd
Tel: 6249-6315
Website

---

Career Coaching

If you're unsure of which direction to take, or see Shanghai as an opportunity to start something new, seek out a career coach. The cost runs from US$ 100 - 400 per hour, and some companies will pay for this as part of the cost of relocating.

---

Self Employment/Sole Proprietorship


Setting up a wholly-foreign owned business is expensive and complex. Although it is has been made simpler, it still very much requires the expert assistance of a consultant. The alternative is to set up a Joint Venture company with a Chinese business partner, which can be risky unless you know the partner extremely well. Most spouses who do this are long-term Shanghai expatriates with plans to stay for many years. Otherwise the investment in time and money simply doesn't make sense.
There are, however, 'grey areas'. Many women take advantage of the inexpensive labor here to become involved in home-based businesses, often in the arts and crafts areas, selling their products to friends and at the myriad bazaars organized by the expatriate community and international schools. Some have become very successful selling their products on the web.
While there are no formal organizations supporting these home-based businesses, the International Women's Associations can be of assistance.

Do not underestimate the effects of volunteering for a good cause. Besides making friends quickly and getting a life, the fact that you volunteer your time and skills always looks good on your CV. Many expatriates have experienced a complete career change through volunteering and the majority believe it was for the better.

Info:
Shanghai Sunrise
Website
The Wheelchair Foundation
Website
Friends of Hope
Tel: 139 0178 9069
Hands On Shanghai
Website
Operation Smile
Website
Community Center Shanghai
Website

---