Dining International :
Shanghai's gone global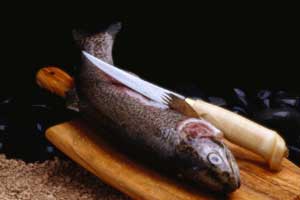 Gone are the days of relying on fast food joints for a taste of the west. Shanghai's eating zone has definitely gone global. A huge number of world class, beautifully designed restaurants are now at your disposal.
Thanks to a fierce marketplace and a limited number of diners, prices are not high either.
Dinner and wine for two in a top notch restaurant will cost under 1000rmb, with Michelin-starred joints and five-star hotels offering perhaps the best opportunity to sample innovative cooking with unbeatable value lunch and set-menu deals.
See also local dining
The numerous weekly and monthly listings magazines feature new restaurants and special offers. Also, ask your neighbours which restaurants they recommend. Here's a list of some of Shanghai's best:

Addresses:
Ashanti Dome

16 Gaolan Lu

near Sinan Lu

Tel: 5306 6777

La Maison

Unit 1, House 23

North Block Xintiandi

Lane 181 Taicang Lu

near Madang Lu

Tel: 3307 1010

Cafe Montmartre

Hongmei Lu

3911 Hongmei Lu

near Yan'an Lu

Tel: 6261 8089

Xianyang Lu

55-57 Xiangyang Nan Lu

near Huaihai Zhong Lu

Tel: 5404 7658

La Seine

8 Ji'nan Lu

near Taicang Lu

Tel: 6384 3722

La Table de

139 C, Changle Lu

near Ruijin Er Lu

Tel: 5386 3257

Chartres

855 Huashan Lu

near Fuxing Xi Lu

Tel: 6212 8085

Le Baron

Bldg 8, 188 Sichuan Bei Lu

near Tiantong Lu

Tel: 6309 1788

Chez Jean

222 Zhaojiabang Lu

near Shaanxi Nan Lu

Tel: 5465 5577

Le Bouchon

1455 Wuding Xi Lu

near Jiangsu Lu

Tel: 6225 7088

Club Shanghai Events

4/F Shanghai Concert Hall

523 Yan'an Dong Lu

near Xizang Lu

Tel: 5383 9989

Maxim's de Paris

1/F, Shanghai Grand Theatre

190-200 Huangpi Bei Lu

near People's Square

Des Lys De France

405 Linquan Lu

near Xianxia Lu and Hami Lu

Tel: 6291 0273

Origin Bar & Restaurant

Rm 2, 8/F, Super Brand Mall

168 Lujiazui Xi Lu

near Yincheng Xi Lu

Tel: 5047 2670

FLO

Unit D-E, 1-2/F, Ciro's Plaza

388 Nanjing Xi Lu

near Huangpi Bei Lu

Tel: 6334 5177

Saleya

1/F, 570 Changle Lu

near Xiangyang Bei Lu

Tel: 5403 6957

Jean Georges Events

4/F, 3 on the Bund

3 Zhongshan Dong Yi Lu

near Guangdong Lu

Tel: 6321 7733

Sens & Bund

6/F, 18 Zhongshan Dong Yi Lu

near Nanjing Dong Lu

Tel: 6323 9898

La Fabrique Events

Rm 101, Bldg 2

8-10 Jianguo Lu

near Chongqing Lu

Tel: 6415 1600

The Royal Oak

170 Huaihai Zhong Lu

near Pu'an Lu

Tel: 6386 8972
---
Addresses

99*

Lane 99 Pucheng Lu

inside Yanlord Garden Phase III

Tel: 6888 8852

New Heights

7/F, Three on the Bund

3 Zhongshan Dong Yi Lu

near Guangdong Lu

Tel: 6321 0909

Angel's Cafe

585 Heng Feng Lu

Holiday Inn Downtown

Tel: 6353 8008 ext. 5841

New Orleans Oyster Bar

28-2 Taojiang Lu

near Wulumuqi Lu

Tel: 6445 0021

Azul Events

18 Dongping Lu

near Wulumuqi Lu

Tel: 6433 1172

Old House

No 16, Lane 351, Huashan Lu

near Changshu Lu

Tel: 6248 6118

Brasserie Events

Renaissance Shanghai Pudong Hotel

100 Changliu Lu

between Minsheng Lu and Yingchun Lu, Pudong

Tel: 3871 4888 ext. 6622

Padi Entertainment Cafe Shanghai

8/F, Super Brand Mall

168 Lujiazui Xi Lu

near Yincheng Xi Lu

Tel: 5047 0999

Colours Restaurant & Bar

Villa 11, Ruijin Guest House

118 Ruijin Er Lu

near Fuxing Zhong Lu

Tel: 5466 5577

Planet Shanghai, 1416 Huaihai Lu

1416 Huaihai Zhong Lu

near Fuxing Xi Lu

Tel: 6473 5996

Planet Shanghai, 222 Huaihai Lu

3/F, 222 Huaihai Zhong Lu

near Songshan Lu

Tel: 5396 5852

Planet Shanghai, Hengshan Lu

537 Hengshan Lu

near Jianguo Lu

Tel: 6431 7097

Elm Villa Restaurant

407 Shanxi Bei Lu

near Beijing Xi Lu

Tel: 6253 6897

Fx

Room 1A, 5/F, Metro City

1111 Zhaojiabang Lu

near Tianyaoqiao Lu

Tel: 6426 7138

Kathleen's 5 Events

5/F, Shanghai Art Museum

325 Nanjing Xi Lu

Tel: 6327 2221

Rosso

4/F, 651 Huaihai Zhong Lu

near Sinan Lu

Tel: 5382 7738

L'Extase Tapas Bar & Cafe

649 Huashan Lu

near Wulumuqi Bei Lu

Tel: 6249 3195

Sasha's Bar & Restaurant Events

House 11, 9 Dongping Lu

near Hengshan Lu

Tel: 6474 6628

La Villa Rouge

811 Hengshan Lu

near Wanping Lu

inside Xujiahui Park

Tel: 6431 6639

6431 9811

Senses Wine Lounge Events

515 Jianguo Xi Lu

near Wulumuqi Lu

Tel: 5492 1655

Lapis Lazuli

9 Dongping Lu

near Hengshan Lu

Tel: 6473 1021

Shanghai Las Vegas Buffet

3/F, Shanghai Square

138 Huaihai Zhong Lu

near Longmen Lu

Tel: 6375 6111, 6375 6261

Laris

6/F, Three on the Bund

3 Zhongshan Dong Yi Lu

near Guangdong Lu

Tel: 6321 9922

Stars Cafe and Restaurant

433 Changle Lu

near Xiangyang Lu

Tel: 5404 6916

Level 1

InterContinental Events

1/F, 777 Zhangyang Lu

near Laoshan Dong Lu

Tel: 5835 6666

Strait Restaurant Events

Rendezvous Merry Hotel

396 Yan'an Xi Lu

Tel: 6249 5588 ext. 5537

Luna

Xintiandi

Unit 1, House 15

North Block Xintiandi

Lane 169 Taicang Lu

near Madang Lu

Tel: 6336 1717

T8 Restaurant & Bar Events

House 8, North Block Xintiandi

Lane 181, Taicang Lu

near Huangpi Nan Lu

Tel: 6355 8999

M on the Bund

7/F, 20 Guangdong Lu

near Zhongshan Dong Yi Lu

Tel: 6350 9988

The Dining Room

158 Maoming Nan Lu

near Fuxing Zhong Lu

Tel: 6437 5270

Mesa-Manifesto Events

748 Julu Lu

near Fumin Lu

Tel: 6289 9108

Tou Ming Si Kao (TMSK)

Unit 2, House 11

North Block Xintiandi

Lane 181, Taicang Lu

near Madang Lu

Tel: 6326 2227

New Hama

2260 Hongqiao Lu

near Jianhe Lu

Tel: 6261 7669

Viva

18 Dongping Lu

near Hengshan Lu

Tel: 6433 1172

ZIPS

46/F, HSBC Bldg

101 Yincheng Dong Lu

Tel: 6841 3300

Zenter Stage

4/F, Shopping Bldg

South Block Xintiandi

Tel: 6384 6384

ZIN Wine Bar and Grill

No 2, Lane 66, Danshui Lu

near Jinling Lu

Tel: 6385 8123
---
Addresses:

Dan's Old Farm House

318 Julu Lu

near Maoming Nan Lu

Tel: 6258 5560

6209 6209

Paulaner Brauhaus

Fenyang Lu Events

150 Fenyang Lu

near Yueyang Lu

Tel: 6474 5700

Paulaner Brauhaus

Pudong

Binjiang Da Dao

Fu Du Duan

near Pudong Shangri-La Hotel

Tel: 6888 3935

Paulaner Brauhaus

Xintiandi

House 19-20

North Block Xintiandi

Lane 181 Taicang L...

Tel: 6320 3935

Papa's Bierstube Events

No 22

3338 Hongmei Lu

near Yan'an Xi Lu

Tel: 6465 8880
---

Addresses:
Ashoka

Unit D, 3/F, Ciro's Plaza

388 Nanjing Xi Lu

near Huangpi Bei Lu

Tel: 6334 5989

Kaveen's Kitchen

2/F, 231 Huashan Lu

near Yan'an Xi Lu

Tel: 6248 8292

Delhi Darbar

No 5, Lane 3338 Hongmei Lu

near Yan'an Lu

Tel: 6465 8366

Little Indian

634 Baole Lu

near Jinfeng Lu

Tel: 6221 7151

Hazara

Bldg 4, Ruijin Guest House

118 Ruijin Er Lu

btwn Yongjia Lu and Fuxing Zhong Lu

Tel: 6466 4328

Muse Curry

Changle Lu

185 Changle Lu

near Ruijin Lu

Tel: 5466 1220

Muse Curry

Dongfang Lu

1260 Dongfang Lu

near Eshan Lu

Tel: 5089 0868

Muse Curry

Hongqiao Lu

711 Hongqiao Lu

near Huanghua Lu

Tel: 5476 2208

Muse Curry

Wanping Lu

151 Wanping Nan Lu

near Zhaojiabang Lu

Tel: 6427 7738

Indian Kitchen

Hongmei Lu

Buildg 8, 3911 Hongmei Lu

near Yan'an Xi Lu

Tel: 6261 0377

Indian Kitchen

Lantian Lu

600 Lantian Lu

Green Spots & Leisure Centre

near Biyun Lu

Tel: 5030 2005

Indian Kitchen

Minsheng Lu

480 Minsheng Lu

near Pudong Da Dao

Tel: 5821 9875

Indian Kitchen

Yongjia Lu

572 Yongjia Lu

btwn Yueyang Lu and Wulumuqi Nan Lu

Tel: 6473 1517

Patiala Pearl

No 3-5, 418 Wuyi Lu

near Dingxi Lu

Tel: 6211 6479

Tandoor

59 Maoming Nan Lu

South Bldg, Jin Jiang Hotel

near C…

Tel: 6472 5494

unjabi

Xiangyang Lu

2/F, 102 Xiangyang Lu

near Nanchang Lu

Tel: 6472 5464, 6472 5465

Punjabi

Peace Square

N3, No 12-20, Peace Square

Shuicheng Lu

near Hongqiao Lu

Tel: 6278 8626

Addresses:
AD Domus

1/F, New Bldg

200 Yan'an Xi Lu

near Wulumuqi Bei Lu

Tel: 6248 8499

Palladio

Lobby, East Plaza

The Portman Ritz-Carlton Hotel

1376 Nanjing Xi Lu

by Xikang Lu

Tel: 6279 7188

Annduccis

413 Dagu Lu

near Chengdu Lu

Tel: 6327 1997

Pasta Fresca Da Salvatore

Hengshan Lu

4 Hengshan Lu

near Wulumuqi Nan Lu

Tel: 6473 0772, 6473 0789

Pasta Fresca Da Salvatore

Hongmei Lu

3896 Hongmei Bei Lu

near Yan'an Xi Lu

Tel: 6262 5620

Pasta Fresca Da Salvatore

Zunyi Lu

1/F, 100 Zunyi Nan Lu

near Xianxia Lu

Tel: 6237 0838, 6237 0839

Baci

2A Gaolan Lu

in Fuxing Park

near Sinan Lu

Tel: 5383 2328

Capri Cafe

740 Hankou Lu

near Yunnan Lu

Tel: 6352 8122

6516 6777

Casanova Events

Bldg 3-4

913 Julu Lu

near Changshu Lu

Tel: 5403 4528

Pasti

140 Xikang Lu

near Nanjing Xi Lu

Tel: 6253 8358

Colabo

Wanke Plaza

3/F, Wanke Plaza

37 Shuicheng Nan Lu

near Yan'an Xi Lu

Tel: 6295 2172

Colabo

Yan'an Lu

1440 Yan'an Zhong Lu

near Apollo Mansion

inside Jing'an Park

Tel: 6248 2316

Pietro

627-641 Huaihai Zhong Lu

near Sinan Lu

Tel: 5383 9235

Pizza Italia

Changning Lu

1B50 Metro Town

890 Changning Lu

Tel: 5241 4870

Pizza Italia

Nanjing Lu

SB02, City Plaza

1618 Nanjing Xi Lu

Tel: 6322 9409, 6322 9654

Pizza Italia

Rotterdam Garden

C6, Rotterdam Garden

18 Shuicheng Nan Lu

Tel: 6209 4720, 6209 9129

Pizza Italia

Super Brand Mall

5/F, Super Brand Mall

168 Lujiazui Xi Lu

Tel: 5047 0835

Cucina

56/F, Grand Hyatt Hotel

88 Shiji Da Dao

near Lujiazui Dong Lu

Tel: 5047 1234 ext 8907/8909

Da Marco

Dongzhu'anbang Lu

103 Dongzhu'anbang Lu

btwn Zhenning Lu and Jiangsu Lu

Tel: 6210 4495

Da Marco

Yandang Lu

62 Yandang Lu

near Huaihai Zhong Lu

Tel: 6385 5998

Divino Restaurant

239 Shimen Yi Lu

near Weihai Lu

Tel: 6253 2837

Prego Events

2/F, The Westin Shanghai

88 Henan Zhong Lu

near Yan'an Dong Lu

Tel: 6335 1786

Dolce Vita

19 Fuzhou Lu

near the Bund

Tel: 6321 2336

Ruzzi

Fuzhou Lu

530 Fuzhou Lu

near Hubei Lu

Tel: 6426 2959

Ruzzi

Grand Gateway

5/F, Grand Gateway

1 Hongqiao Lu

near Huashan Lu

Tel: 6448 2595

Ruzzi

Huaihai Lu

300 Huaihai Zhong Lu

near Huangpi Nan Lu

Tel: 6426 2959

Domani

Lujiazui Lu

Rm 05-06, 4/F, Super Brand Mall

168 Lujiazui Xi Lu

near Yincheng Xi Lu

Tel: 5047 1770

Domani

Tongren Lu

76 Tongren Lu

near Yan'an Lu

Tel: 6247 6659

Isola Bella

2/F, No 41

Lane 816 Huaihai Zhong Lu

near Maoming Nan Lu

Tel: 5467 0170

Salt and Pepper Events

146 Tongren Lu

near Nanjing Lu

Tel: 6247 9998

La Vita

579 Fuxing Zhong Lu

near Ruijin Er Lu

Tel: 6474 1887, 6473 2227

Saizeriya Ristorante e Caffe

Guangdong Lu

429 Guangdong Lu

near Fujian Zhong Lu

Tel: 6311 2249

Saizeriya Ristorante e Caffe

Tianyaoqiao Lu

319 Tianyaoqiao Lu

near Nandan Lu

Tel: 5425 1035

Leonardo's

1/F, Hilton Shanghai

250 Huashan Lu

near Yan'an Xi Lu

Tel: 6248 0000 ext 1850

MJ

E7, Peace Square

18 Shuicheng Lu

near Hongqiao Lu

Tel: 6295 6523

Settebello Events

325 Huashan Lu

near Changshu Lu

Tel: 6289 8898

That's Amore

5/F, Bldg 1

Lane 200, Taikang Lu

near Sinan Lu

Tel: 6472 0925

Trattoria Isabelle

139 Xing'an Lu

near Yandang Lu

Tel: 5386 0827

Va Bene

House 7, North Block Xintiandi

Lane 181 Taicang Lu

near Madang Lu

Tel: 6311 2211
---

Addresses:
Aburiya

18 Dongping Lu

near Wulumuqi Nan Lu

Tel: 6437 6867

Genji

Huaihai Lu  

1414 Huaihai Lu

near Fuxing Lu

Tel: 6431 7987

Genji

Xingyi Lu  

48 Xingyi Lu

New Century Plaza

Tel: 6208 7910

Akatsuki

2/F, Bldg 6

Hongqiao State Guest Hotel

1591 Hongqiao Lu

near Shuicheng Lu

Tel: 6278 9008, 6219 8855 ext 5588

Ambrosia

2-3/F, 150 Fenyang Lu

near Yueyang Lu

Tel: 6431 3935

Ambrosia Teppanyaki

1/F, 150 Fenyang Lu

near Yueyang Lu

Tel: 6431 3935

Gintei Teppanyaki Sushi

75 Nanhui Lu

near Beijing Xi Lu

Tel: 6218 1932, 6267 2137

Hanasenn

D51, 168 Hongbaoshi Lu

near Hongqiao Lu

Tel: 6295 7411

Chitose

8/F City Plaza

1618 Nanjing Xi Lu

Tel: 6288 3160

Itoya

Huaihai Lu

3/F, 381 Huaihai Zhong Lu

near Danshui Lu

Tel: 5382 5757

Itoya

Huayuanshiqiao Lu

178 Huayuanshiqiao Lu

near Yencheng Nan Lu

Tel: 5882 9679

Itoya

Nanjing Lu

1/F, 1515 Nanjing Xi Lu

near Tongren Lu

Tel: 5298 5777

Itoya

Ronghua Dao

No 6, Lane 19, Ronghua Xi Dao

near Shuicheng Nan Lu

Tel: 6219 2286

Itoya

Ruijin Lu

24 Ruijin Er Lu

near Huaihai Zhong Lu

Tel: 6467 1511

Cowland

158 Huaihai Zhong Lu

near Songshan Lu

Tel: 6387 4777, 6387 8777

David's

Suite H, 3/F, Ciro's Plaza

388 Nanjing Xi Lu

near Huangpi Bei Lu

Tel: 6327 3637

J by Pudong

Unit 45-46, 6/F, Super Brand Mall

168 Lujiazui Xi Lu

near Yincheng Xi Lu

Tel: 5047 2803

Julia Teppanyaki

Huangjin Cheng Dao

851 Huangjin Cheng Dao

near Shuicheng Nan Lu

Tel: 6208 1819

Julia Teppanyaki

Nandan Lu

2/F, 300 Nandan Dong Lu

near Caoxi Bei Lu

Tel: 6208 1819, 6209 0115

King Crab  

7/F, Hong Kong Plaza Serviced Apartment

282 Huaihai Zhong Lu

near Songshan Lu

Tel: 6390 8915

Sumo Sushi

Huaihai Lu  

Lane 668 Huaihai Zhong Lu

near Sinan Lu

Tel: 5306 9136

Sumo Sushi

Nanjing Lu  

4/F, 479 Nanjing Dong Lu

near Fujian Zhong Lu

Tel: 6322 1836

Sumo Sushi

Times Square  

2/F, Times Square

500 Zhangyang Lu

near Dongfang Lu

Tel: 5878 5618

Sumo Sushi

Xizang Lu  

5/F, 180 Xizang Zhong Lu

near Shantou Lu
Tel: 6322 1631

Sunny Teppanyaki

1/F, Overseas Chinese Mansion

129 Yan'an Xi Lu

near Wulumuqi Lu

Tel: 6248 0899

Sushi Tei

Unit 1-28, 1/F, Metro City

1111 Zhaojiabang Lu

Tel: 6426 7280

Sushiman

InterContinental

1/F, 777 Zhangyang Lu

near Laoshan Dong Lu

Tel: 5835 6666

Tairiku-Rounin

519 Shuicheng Lu

near Maotai Lu

Tel: 6259 8679

Taishoroman

85 Huating Lu

near Huaihai Zhong Lu

Tel: 5403 4991

Tairyo

Dongping Lu

15 Dongping Lu

btwn Hengshan Lu and Wulumuqi Zhong Lu

Tel: 6445 4734

Tairyo

Hong Kong Plaza

3/F, Hong Kong Plaza

283 Huaihai Zhong Lu

near Liulin Lu

Tel: 6390 7244

Tairyo

Hongqiao Lu

1288 Hongqiao Lu

near Songyuan Lu

Tel: 6278 3105

Tairyo

Hongxu Lu

943 Hongxu Lu

near Yan'an Xi Lu

Tel: 6242 2190

Tairyo

Nanjing Lu

5/F, Isetan Shopping Mal

1038 Nanjing Xi Lu

near Jiangning Lu

Tel: 6218 3047

Tairyo

Ruijin Lu

139 Ruijin Yi Lu

near Changle Lu

Tel: 5382 8818

Tao Jiang Garden

28 Taojiang Lu

near Hengshan Lu

Tel: 6433 3232

Taoban

567 Zhaojiabang Lu

near Xiaomuqiao Lu

Tel: 6443 8247

Taroo

443 Gubei Lu

near Tianshan Lu

Tel: 6228 2063, 6241 9653

Teppanyaki Kaka Tai

L301A, Shanghai Times Square

99 Huaihai Zhong Lu

near Huaihai Park

Tel: 6391 0612

Tokio Joe

2A, Gaolan Lu

in Fuxing Park

Tel: 5383 2328

Uemura

30 Zunyi Lu

near Xianxia Lu

Tel: 6274 0053

Wuninosachi

Huayuanshiqiao Lu

206 Huayuanshiqiao Lu

near Dongtai Lu

Tel: 5888 1010

Wuninosachi

Lippo Plaza

B/F, Lippo Plaza

222 Huaihai Zhong Lu

near Songshan Lu

Tel: 5382 2727

Wuninosachi

Shaanxi Lu

402 Shaanxi Nan Lu

near Fuxing Zhong Lu

Tel: 6445 3406

Wuninosachi

Tianyaoqiao Lu

4/F, 333 Tianyaoqiao Lu

near Nandan Lu

Tel: 6445 3406

Wuninosachi

Xinle Lu

169 Xinle Lu

near Xiangyang Bei Lu

Tel: 5403 0303

Wuninosachi

Yan'an Lu

2890 Yan'an Xi Lu

near Hongxu Lu

Tel: 6262 5777

Xi Le Ting

817 Yan'an Zhong Lu

near Weihai Lu

Tel: 6247 3217

Yin

Jin Jiang Hotel Gourmet Street

59 Maoming Nan Lu

near Changle Lu

Tel: 5466 5070

Ying

Unit 603, 6/F, Shanghai City Centre

100 Zunyi Lu

near Xianxia Lu

Tel: 6237 2570

Yoshinoya

Huaihai Lu

991 Huaihai Zhong Lu

near Shaanxi Nan Lu

Tel: 5404 1053

Yoshinoya

Nanjing Lu

479 Nanjing Dong Lu

near He'nan Zhong Lu

Tel: 6352 0292

Yoshinoya

Renmin Da Dao

9 Renmin Da Dao

near Xizang Zhong Lu

Tel: 6372 7683

ZIPS

46/F, HSBC Bldg

101 Yincheng Dong Lu

Tel: 6841 3300
---

Addresses:
1001 Nights  

4 Hengshan Lu

near Wulumuqi Nan Lu

Tel: 6473 1178, 6473 8289

Istanbul  

B/F, 900 Huaihai Zhong Lu

near Parkson Dept Store

Tel: 6467 6666

Turk  

75 Xiangyang Nan Lu

Tel: 5404 3243

Zahara  

House 2, 3911 Hongmei Lu

near Yanan Lu

Tel: 6261 0376
---

Addresses:
Dong Jun

518 Huaihai Xi Lu

near Hongqiao Lu

Tel: 6281 1978, 6294 0127

Element Fresh

Rm 112, Shanghai Centre

1376 Nanjing Xi Lu

near Xikang Lu

Tel: 6279 8682

Fish & Co

Unit 118, 333 Tianyao Qiao Lu

Tel: 6121 3672

Epoch Music Restaurant

2-3/F, 923 Huaihai Zhong Lu

near Shaanxi Nan Lu

Tel: 6472 9729, 6473 9739

Hantong Seafood Centre

Changzhong Lu

658 Changzhong Lu

near Liangcheng Lu

Tel: 6697 0377

Hantong Seafood Centre

Huaihai Lu

215 Huaihai Xi Lu

near Panyu Lu

Tel: 5230 9777

Hantong Seafood Centre

Yixian Lu

428 Yixian Lu

near Wan'an Lu

Tel: 5539 9688

Hooters

Unit B1, Shanghai City Centre

100 Zunyi, near Xianxia Lu

Tel: 6237 0080

Jack's Place

Nanjing Lu

3/F, 966 Nanjing Xi Lu

near Jiangning Lu

Tel: 6217 4381

Jack's Place

Grand Gateway

5/F, Grand Gateway

1 Hongqiao Lu

near Huashan Lu

Tel: 6447 7120

Harbour Plaza

1/F, A&B Bldg, Shang-Mira Garden

2635 Yan'an Xi Lu

near Shuicheng Nan Lu

Tel: 6270 1998

KABB

Season Villa

1983 Huamu Bei Lu

inside Season Villa

near Luoshan Lu

Tel: 5033 1543

KABB

Xintiandi Events

Unit 1, House 5, North Block Xintiandi

Lane 181 Taicang Lu

near Madang Lu

Tel: 3307 0798

Minghao Seafood Restaurant

Hongmei Lu

3883 Hongmei Bei Lu

near Yan'an Xi Lu

Tel: 6262 5555

Minghao Seafood Restaurant

Shiji Da Dao

1/F, POS Plaza

1600 Shiji Da Dao

near Pudian Lu

Tel: 5820 3333

Noble Seafood Restaurant

Hongmei Lu

3883 Hongmei Bei Lu

near Yan'an Xi Lu

Tel: 6261 5555

Noble Seafood Restaurant

Shaanxi Lu

66 Shannxi Bei Lu

near Yan'an Zhong Lu

Tel: 5116 8777

Malone's Events

255 Tongren Lu

near Nanjing Xi Lu

Tel: 6247 2400

Moon River

No 17, Lane 3338, Hongmei Lu

near Yan'an Xi Lu

Tel: 6465 8879

Really Good Seafood

No 1, Lane 123, Xingye Lu

near Madang Lu

Tel: 6387 5757

Papa John's Pizza

Biyun Lu

1168 Biyun Lu

near Hongfeng Lu

Tel: 5032 3330

Papa John's Pizza

Hongmei Lu

3211 Hongmei Lu

near Yan'an Xi Lu

Tel: 6405 7272

Papa John's Pizza

Luban Lu

100 Luban Lu

near Liyuan Lu

Tel: 5302 7272

Papa John's Pizza

Wuning Lu

419 Wuning Nan Lu

near Changshou Lu

Tel: 6232 7272

Papa John's Pizza

Xianxia Lu

88 Xianxia Xi Lu

near Jianhe Lu

Tel: 6239 7272

Sea & Sand Restaurant

1/F, Xin Yuan Hotel

1900 Hongqiao Lu

near Hongxu Lu

Tel: 6242 2188, 6242 6688 ext 7878

Shanghai Lanshang Golden Royal

38-39/F, Lan Sheng Building

8 Huaihai Zhong Lu

near Liulin Lu

Tel: 6319 1777

Shu You

Hongqiao Lu

2399 Hongqiao Lu

near Chengjiaqiao Lu

Tel: 6269 6888

Shu You

Huqingping Gong Lu

1209 Huqingping Gong Lu

near Huaxiang Lu

Tel: 6421 8888

Shu You

Jiujiang Lu

683 Jiujiang Lu

near Guangxi Bei Lu

Tel: 6352 8888

Shu You

Luochuan Lu

437 Luochuan Dong Lu

near Gonghexin Lu

Tel: 5638 8888

Rendezvous Cafe

Nanjing Lu

1486 Nanjing Xi Lu

near Tongren Lu

Tel: 6247 2307

Rendezvous Cafe

Zhaojiabang Lu

1-29, 1111 Zhaojiabang Lu

Tel: 6426 7152

Big Bamboo

132 Nanyang Lu

near Tongren Lu

Tel: 6256 2265

Route 66 American Diner

72-74 Tongren Lu

Tel: 6247 6659

TGIF

4 Hengshan Lu

near Wulumuqi Nan Lu

Tel: 6473 4602

San Francisco Steakhouse

Hongqiao Lu

C1, LA City

1665 Hongqiao Lu

near Shuicheng Lu

Tel: 6209 3377

San Francisco Steakhouse

Super Brand Mall

Unit 8, 7/F, Super Brand Mall

168 Lujiazui Xi Lu

near Yincheng Xi Lu

Tel: 5047 3377

Tony Roma's

Room 109, Shanghai Centre

1376 Nanjing Xi Lu

near Xikang Lu

Tel: 6279 7129

Zentral Healthy Eatery

Biyun Lu

633 Biyun Lu

Tel: 5060 6047

Zentral Healthy Eatery

Huangpi Lu

567 Huangpi Nan Lu

near Fuxing Zhong Lu

Tel: 6374 5815

Ba Shen Barbecue Square

Nanjing Lu

2/F, 832 Nanjing Xi Lu

near Shimen Yi Lu

Tel: 6267 3916

Ba Shen Barbecue Square

Weifang Lu

275 Weifang Lu

near Shiji Da Dao

Tel: 5820 8895

Brasil Steak House

Huaihai Lu

1582 Huaihai Zhong Lu

opposite Shanghai Library

Tel: 6437 7288

Brasil Steak House

Nanjing Lu

1649 Nanjing Xi Lu

across from Jing'an Temple

Tel: 6255 9898

Boca Argentina Barbecue

33 Sichuan Zhong Lu

near Guangdong Lu

Tel: 6321 8067

Churrasqueria Argentina Barbecue

Huaihai Lu

1720 Huaihai Zhong Lu

near Wuxing Lu

Tel: 6471 2777

Churrasqueria Argentina Barbecue

Xianxia Lu

299 Xianxia Lu

near Gubei Lu

Tel: 6235 1828

Bull Fighter Crew

2/F, Metro City

1111 Zhaojiabang Lu

near Caoxi Bei Lu

Tel: 6426 8393

Bull Fighter Crew

Qingtong Lu

2/F, No 1, Lane 18, Qingtong Lu

near Guanglan Lu

Tel: 5855 5715

Bull Fighter Crew

Yueyang Lu

Yueyang Lu

near Dongping Lu

Tel: 6433 2969

Dagama Barbecue

Huaihai Lu

1/F, China Overseas Bldg

398 Huaihai Zhong Lu

near C...

Tel: 5404 0709

Dagama Barbecue

Metro City

8/F, Metro City

1111 Zhaojiabang Lu

near Caoxi Bei Lu

Tel: 6426 7056

Dagama Barbecue

Nanjing Lu

555 Nanjing Xi Lu

near Chengdu Bei Lu

Tel: 6255 7733

La Bamba

10 Hengshan Lu

near Dongping Lu

Tel: 6431 5177

Steak King

60 Guangyuan Xi Lu

near Huashan Lu

Tel: 6447 8867

Latina

Unit 2, House 18, North Block Xintiandi

Lane 181 Taic...

Tel: 6320 3566

Wang Pin Steak House

Times Square

7/F, Times Square

500 Zhangyang Lu

near Pudong Nan Lu

Wang Pin Steak House

Xianxia Lu

2/F, 80 Xianxia Lu

near Zunyi Lu

Tel: 6208 4292

Manhattan Steakhouse Events

2/F, Shanghai Marriott Hotel Hongqiao

2270 Hongqiao Lu

Tel: 6237 6000

Monty's Steakhouse

2/F, 69 Yandang Lu

near Nanchang Lu

Tel: 6385 0777

Zig Zag

Unit 12, 2/F, Raffles City

268 Xizang Zhong Lu

near F...

Steak House at Four Seasons Events

Four Seasons Hotel

500 Weihai Lu

near Shimen Yi Lu

Tel: 6256 8888
---

Addresses:
Acropolis

Address: 33 Wuxing Lu

near Huaihai Zhong Lu

Phone: 6466 5608

Boca Events

16 Gaolan Lu

near Sinan Lu

Tel: 5306 6119

Blarney Stone Events

5A Dongping Lu

near Yueyang Lu

Tel: 6415 7496

Gran Bodega

789 Wuyi Lu

near Zhongshan Xi Lu

Tel: 5206 0719

Dublin Exchange

2/F, HSBC Building

101 Yincheng Dong Lu

near Lujiazui Dong Lu

Tel: 6841 2052

Le Garcon Chinois

No 3, Lane 9, Hengshan Lu

near Dongping Lu

Tel: 6445 7970

O'Malley's Events

42 Taojiang Lu

near Wulumuqi Nan Lu

Tel: 6474 4533

Tapas Bar

207-4 Maoming Nan Lu

Tel: 6415 9567

A Lorcha Restaurant

Room 201-207

Lippo Plaza 222 Huaihai Zhong Lu

Tel: 5396 5517

Mexico Lindo Events

Villa 1, 3911 Hongmei Lu

near Yan'an Xi Lu

Tel: 6262 2797

Lisboa

Unit 1-1, 1/F, City Centre

100 Zunyi Lu

near Xianxia Lu

Tel: 6237 2268

Taco Bell Grande

1/F, 190-208 Nanjing Xi Lu

near Huanghe Lu

Tel: 6359 2228

Macau Portuguese Food

170 Maoming Nan Lu

near Fuxing Zhong Lu

Tel: 6433 7463

Taco Popo

265 Tongren Lu

265 Tongren Lu

near Beijing Xi Lu

Tel: 6279 4820

Taco Popo

78-80 Tongren Lu

3/F, 78-80 Tongren Lu

near Yan'an Dong Lu

Tel: 6289 3602

Taco Popo

Maoming Lu

2/F, 176 Maoming Lu

near Yongjia Lu

Tel: 6433 7459

Sandoz

B8-207 Maoming Nan Lu

btwn Fuxing Zhong Lu and Yongji

Tel: 6466 0479

Zapata's Bar & Mexican Cantina Events

5 Hengshan Lu

near Dongping Lu

Tel: 6474 6166
---
Address:

Tang Gong Seafood Restaurant  

2/F, Jin Qiao Garden

103 Dong Zhu'anbang Lu

near Jiangsu Lu

Tel: 6251 6148
---

Addresses:
Asian Delight

5/F City Centre

100 Zunyi Lu

near Xianxia Lu

Tel: 6237 2860

Tao

835 Huaihai Zhong Lu

near Maoming Nan Lu

Tel: 6415 3360

Bali Laguna

189 Huashan Lu

inside Jing'an Park

Tel: 6248 6970

The Edge

380 Xingguo Lu

near Huaihai Lu

Tel: 6280 8399

Banana Leaf Curry House

Guangyuan Lu

197 Guangyuan Xi Lu

near Huashan Lu

Tel: 6407 1980

Banana Leaf Curry House

Raffles City

3/F Raffles City

268 Xizang Zhong Lu

near Fuzhou Lu

Tel: 6340 3115

Banana Leaf Curry House

Tianyaoqiao Lu

93 Tianyaoqiao Lu

near Zhaojiabang Lu

Tel: 5424 9577

The Spice Market

8 Ji'nan Lu

near Chongde Lu

Tel: 6384 6838, 6385 6888 ext 856

We

House 6-7

Lane 123 Xingye Lu

near Huangpi Nan Lu

Tel: 6385 9057

White House

1390 Hongqiao Lu

near Yili Lu

Tel: 6278 7813, 6278 7819

Coconut Grove Bistro

5/F, Plaza 66

1266 Nanjing Xi Lu

near Xikang Lu

Tel: 6288 0751

Lagun Sari

800 Pudong Da Dao

near Fushan Lu

Tel: 6867 1088
---
Addresses:

Banana Leaf

4/F, Hong Kong Plaza South Tower

283 Huaihai Zhong Lu

near Huangpi Nan Lu

Tel: 5383 3333

Lan Na Thai

Bldg 4, Ruijin Guest House

118 Ruijin Er Lu

btwn Yongjia Lu and Fuxing Zhong Lu

Tel: 6466 4328

Chao Phraya

326 Panyu Lu

near Fahuazhen Lu

Tel: 6283 6162

Ma Boon Krong Thailand Restaurant

Shop 417, CITIC Square

1168 Nanjing Xi Lu

near Shaanxi Bei Lu

Tel: 5292 9238

Coca Suki Hotpot Restaurant

City Centre

Unit 604-605, City Centre

100 Zunyi Lu

near Xianxia Lu

Tel: 6237 2686

Coca Suki Hotpot Restaurant

Raffles City

Units 411-412, Raffles City

268 Xizang Zhong Lu

near Fuzhou Lu

Tel: 6340 3182

Phuket Island Restaurant

143 Changle Lu

near Maoming Lu

Tel: 6387 8877

Coconut Paradise

38 Fumin Lu

near Julu Lu

Tel: 6248 1998

Royal Thai Kitchen

Villa 3, 3911 Hongmei Lu

near Hongqiao Lu

Tel: 6242 3023

Divino

239 Shimen Yi Lu

near Nanjing Lu

Tel: 62532837

Simply Thai

Dongping Lu

5C, Dongping Lu

btwn Hengshan Lu and Yueyang Lu

Tel: 6445 9551

Simply Thai

Madang Lu

Corner of Madang Lu and Xingye Lu

Tel: 6326 2088

Golden Elephant Thai Restaurant

338 Zizhong Lu

near Huangpi Nan Lu

Tel: 5383 8338

Irene's Thai

263 Tongren Lu

between Nanjing Xi Lu and Beijing Xi Lu

Tel: 6247 3579

Tai Mi He Restaurant

4/F, 160 Chengdu Nan Lu

near Huaihai Zhong Lu

Tel: 5382 9777

Jatujak Thai Restaurant

25 Xianxia Lu

near Yan'an Xi Lu

Tel: 6233 8767

Thai Gallery

127 Datian Lu

near Beijing Lu

L16

4-6 Hengshan Lu

near Wulumuqi Lu

Tel: 6445 1616

Tom Yam Koong Restaurant

Villa 4, Lane 3911, Hongmei Lu

near Hongqiao Lu

Tel: 6262 2553
---

Addresses:
Gong De Lin

445 Nanjing Xi Lu

near Chengdu Bei Lu

Tel: 6237 0278

Tian Ran

456 Caoxi Bei Lu

near Nandan Dong Lu

Tian Ran Natural Health Vegetarian

450A Nanjing Dong Lu

near Jiujiang Lu

Tel: 6361 2059

Jue Lin

250 Jinling Dong Lu

near Fujian Lu

Tel: 6326 0115

L'Arbre de Provence

4/F, Metro City

1111 Zhaojiabang Lu

near Caoxi Bei Lu

Tel: 6426 7698

Vegetary

3/F, Central Plaza

381 Huaihai Zhong Lu

near Madang Lu

Tel: 6391 5589

New Age Veggie

20A/B, 5/F, Super Brand Mall

168 Lujiazui Xi Lu

near Yincheng Xi Lu

Tel: 5047 1880

Zao Zi Shu

Fengxian Lu

258 Fengxian Lu

near Jiangning Lu

Tel: 6215 7566

Zao Zi Shu

Huangjin Cheng Dao

848 Huangjin Cheng Dao

near Shuicheng Nan Lu

Tel: 6275 1798

Zao Zi Shu

Songshan Lu

77 Songshan Lu

near Huaihai Zhong Lu

Tel: 6384 8000

Peony

1/F, Long Hua Guest Hotel

2787 Longhua Lu

Tel: 6457 0570 ext 1133

Rich Vegetarian Restaurant

3/F Ascendas Plaza

333 Tianyaoqiao Lu

Tel: 6121 3627, 6121 3600

Song Yue Lou

99 Jiujiaochang Lu

near Bailing Lu

Tel: 6355 3630
Addresses:

Cochinchina

Bldg 11, 889 Julu Lu

near Changshu Lu

Tel: 6445 6797

Mekong River

Bund Hotel

3/F, Bund Hotel

525 Guangdong Lu

near Hubei Lu

Tel: 6360 3677

Fong's

2/F, Lippo Plaza

222 Huaihai Zhong Lu

near Songshan Lu

Tel: 6387 7228

Metro City

5/F, Metro City

1111 Zhaojiabang Lu

near Caoxi Lu

Tel: 6426 8256

Halong Bay

Grand Gateway

5/F, Grand Gateway

1 Hongqiao Lu

near Zhaojiabang Lu

Tel: 6447 9690

Halong Bay

Huaihai Lu

2/F, 158 Huaihai Zhong Lu

near Pu'an Lu

Tel: 6386 5707

Halong Bay

Lujiazui Lu

15 Lujiazui Lu

near Yincheng Dong Lu

Tel: 5877 1231

Pho

781 Huangjin Cheng Dao

near Gubei Lu

Tel: 6209 7669

Temple Saigon

1731 Huashan Lu

near Huaihai Xi Lu

Tel: 6281 8427
---
Address:

Senses Wine Lounge Events

515 Jianguo Xi Lu

near Wulumuqi Lu

Tel: 5492 1655

B.A.T.S.

B/F, Shangri-La Hotel

33 Fucheng Lu

Pudong

Tel: 6882 8888 ext 24

Vinothek  

1/F, Howard Johnson Hotel

595 Jiujiang Lu

near Hankou Lu

Tel: 3313 4888 ext 50118

Champagne Bar Events

Mayfair Hotel

1555 Dingxi Lu

near Changning Lu

Tel: 6240 8888 ext. 8160

Wine Bar & Grill  Events

JC Mandarin

1225 Nanjing Xi Lu

Tel: 6279 1888 ext. 5306

Charlie's Bar

1/F, Crowne Plaza Hotel

400 Panyu Lu

near Xinhua Lu

Tel: 6280 8888 ext 11010

ZIN Wine Bar and Grill  

No 2, Lane 66, Danshui Lu

near Jinling Lu

Tel: 6385 8123

Club Havana

4/F, Novotel Atlantis Shanghai

728 Pudong Da Dao

Pudong

Tel: 5036 6666 ext 1882

JB Bar Events

Mayfair Hotel

1555 Dingxi Lu

near Changning Lu

Tel: 6240 8888 ext. 8260

Heavenlies

Level 1, The Westin

Shanghai Bund Center

88 Henan Zhong Lu

Tel: 6335 1888 ext. 7371

Mezzanine Lounge and Cigar Bar

2/F, The St Regis Shanghai

889 Dongfang Lu

Pudong

Tel: 5050 4567

Jazz 37

37/F, Four Seasons Hotel Shanghai

500 Weihai Lu

near Shimen Yi Lu

Tel: 6256 8888 ext 1720
---